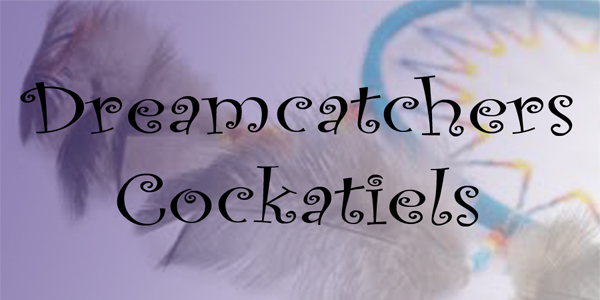 Welcome to our Flock.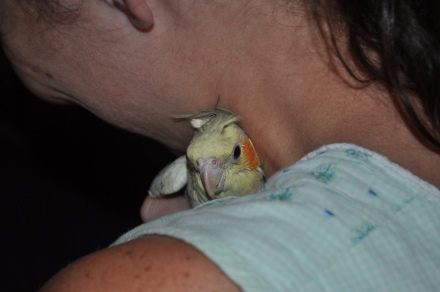 Here at Dreamcatchers, we are committed to bringing together unique and special feathered companions to our clients. We hand feed and nurture each baby to make them ideal family pets and delightful companions that will bring much joy and laughter to your home. We show and breed primarily cockatiels, however, we have recently added Green Cheek Conures to our flock.
UPDATE: - 4/17/14 Our spring babies are here and are being weaned! Please check the available page for baby listings.
SHOW NEWS - Our first Champion has been made. Champion Panda from Calico Cockatiels. Not far behind we have two more who will soon be completing their titles - Jason and Alexa (brother and sister) from Shady Oaks Cockatiels. They each lack less than 20 points to finish. And hot on their heels is 232 from Chris' Cockatiels who lacks only a Best in Show win.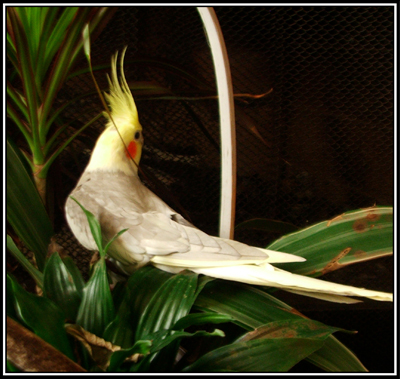 Our Birds
We are not a large scale aviary and do not mass breed for retail. We will only produce as many babies as we have time to devote one-on-one attention to and from our select pairs to ensure the best bird we can. Each of our babies is handled several times daily from the time that they are about 2.5 to 3 weeks old. We believe in allowing our parents to raise their babies for the first couple weeks to provide the babies with much needed nutrients and a basic grounding in bird behavior. Our aviary is closed to the public, however, appointments to interact and create a bond with a specific bird from us is welcome, time permitting, while you wait for your baby to wean.
Committment to Excellence
As members of the National Cockatiel Society (NCS Band #52M), The National Cage Bird Society, The American Cockatiel Society (ACS Band #52M), The North American Parrot Society (NAPS Band #52M), The Alamo Exhibition Bird Club and The Texas Bird Breeders and Fanciers, we strive to maintain the standards and ethics put forth by these organizations. In so doing, we feel that we make a contribution, however small, to these wonderful birds overall. We stand by our birds and are there to provide mentoring to all of our new owners for the life of your bird and beyond.